Lighting is vital to the success of your live stream. In this article, we rank the top 10 lighting options for streaming so you can pick the one you like best.
What benefits can lighting bring to your live streams? A streamer looks their best when the lighting is right; it produces the most attractive shadows and highlights on a person's face to drive visual appeal, increase clicks, and keep viewers for longer periods of time.
The color temperature of the video as a whole can be improved with the use of proper lighting, which can also help viewers see the streamer's surroundings and any objects they are displaying to the camera. They give you a more polished appearance that helps viewers view you as an authoritative source of information, a knowledgeable gamer, or a travel vlogger who has a genuine passion for the topic.
Best Lighting for Streaming
Best Key Light: Elgato Key Light Mini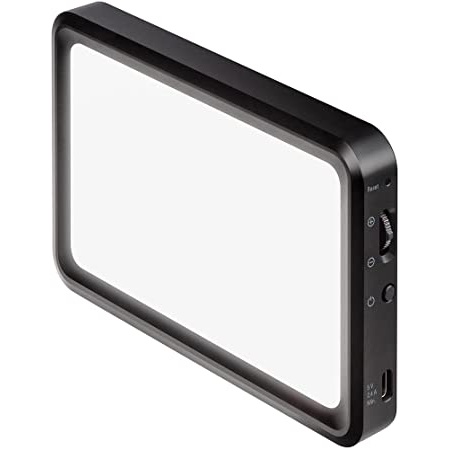 Another light I use personally is the Elgato Key Light Mini, which is a key light with a ton of useful features. It has a threaded mount that can be used with a tripod or desk mounting arms, and its backplate has a built-in magnet that lets you attach the light to any magnetic surface for additional placement options.
You can bring the Key Light Mini with you for outdoor events and vlogs, collaboration projects, and anything else you need because it also has an integrated, rechargeable battery that lasts up to 4 hours.
The dimming wheel on the side of the Key Light Mini allows you to quickly change the lighting's intensity. You can also switch between cool and warm lighting tones to suit your environment.
With the aid of edge-mounted LED bulbs, the device produces a lot of light without overpowering you, casting harsh shadows, or degrading the environment's color. Additionally, for improved control and real-time adjustments, you can connect the Key Light Mini to the Elgato Stream Deck or control app.
Best Ring Light: Joby Beamo Ring Light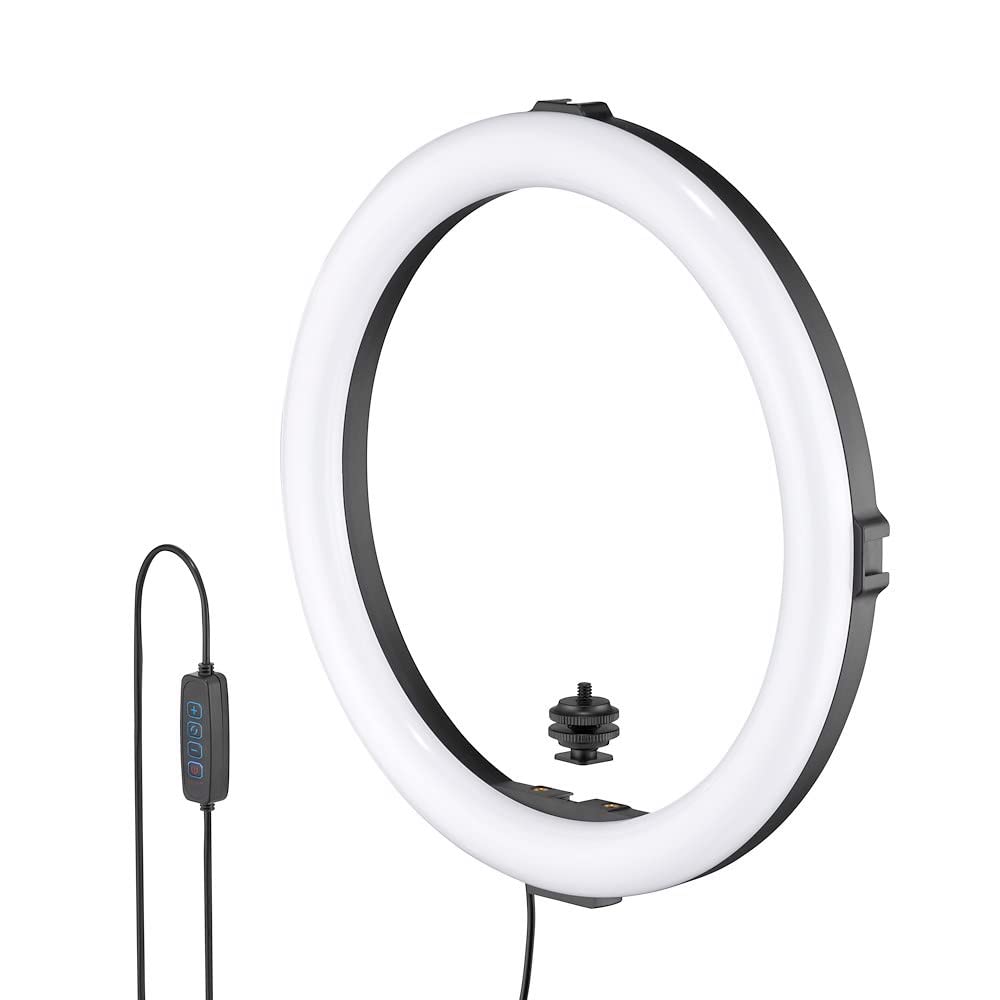 A ring light can be crucial for filming, as any make-up or visual effects artist will attest to. They can also be a great asset for streamers. For vloggers, podcasters, streamers, and other content producers, the Joby Beamo Ring Light is a flexible option because it can be mounted on a conventional or desk tripod.
Additionally, it has a mount to that you can attach your webcam, smartphone, or DSLR camera for ideal positioning when using them. The in-line controller makes it simple to switch the lighting from warm to cool and adjust the brightness.
It connects to your computer via a USB plug, though any USB wall plug will work as well.
Best RGB Light for Streaming: Govee Glide Hexa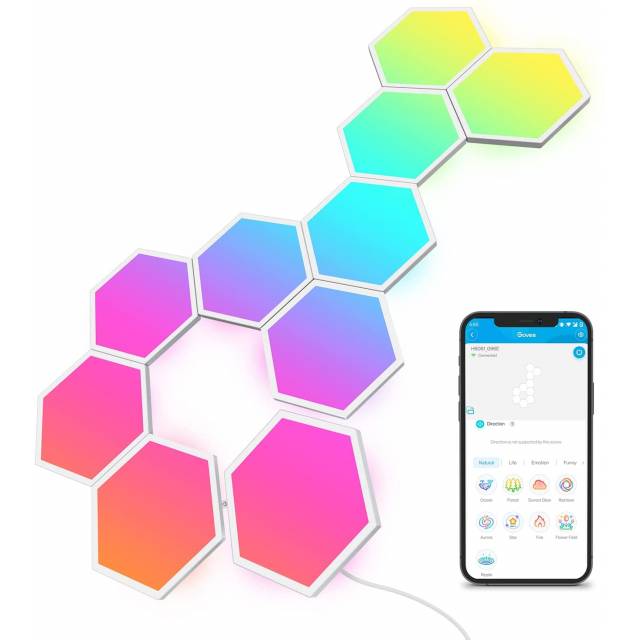 The Govee Glide Hexa light panels are some of the coolest you can get. Many well-known streamers use RGB lighting in the backgrounds of their videos to add more visual flair.
You can buy them in sets of 7 or 10, and I strongly advise going with the 10-pack so you can make more patterns. An easy-to-follow video tutorial for designing a layout and assembling the panels is available in the companion app, and installation takes no more than ten minutes.
This is fantastic news for renters or anyone else who doesn't want a permanent installation because the lights stick to any flat surface with an adhesive pad. After installation, you have the option of using one of the many pre-set color schemes or designing your own unique one that fits your branding.
In order to set up multiple kits and manage them from a single device, the companion app also lets you group lights into rooms. Additionally, there is an in-line power button for those times when you just want to quickly turn the lights on and off without altering their hues or patterns.
Best Adjustable Color Temperature: Nanlite LumiPad 25 Soft LED Light Panel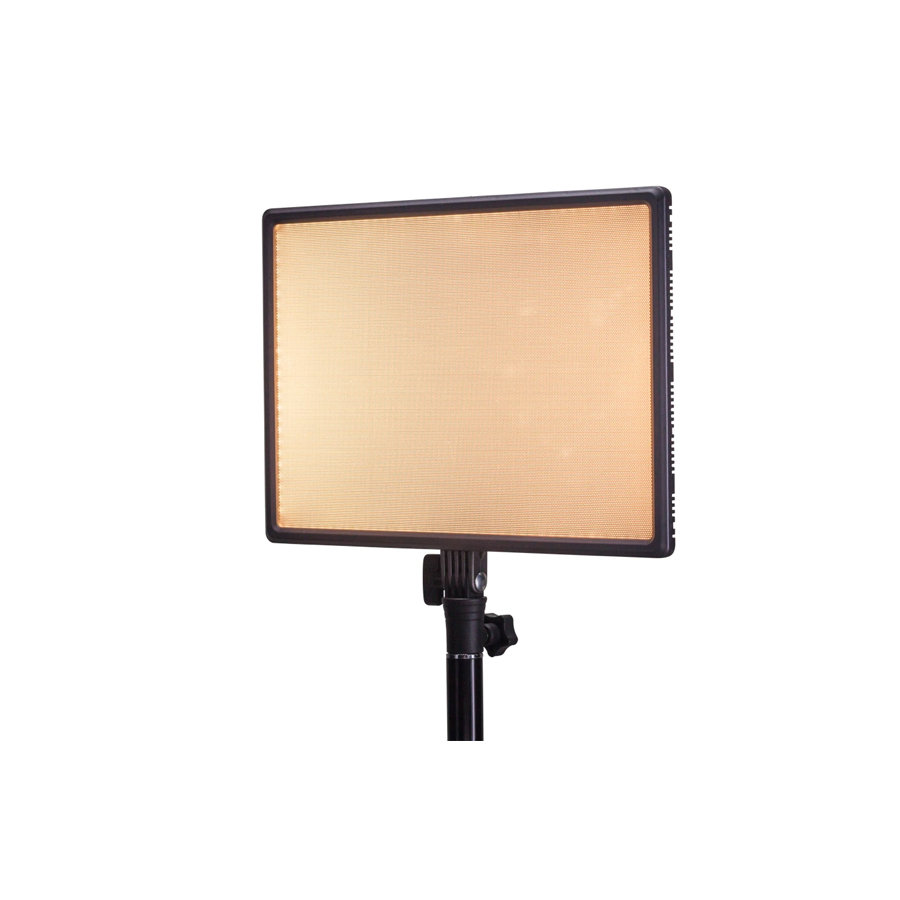 Many musicians, vloggers, videographers, and content producers are aware that Nanlite's LumiPad 25 soft LED light panel can give streamers either warm face light or cool backlight, depending on their requirements. This fixture can produce a lot of illumination without being harsh because of the frost in front of the LEDs.
If you need the light to be just right, whether you're shooting outside or in your studio at home, you can adjust the color temperature and 0%–100% dimming on this light. With the LumiPad 25, you can create either soft, bright illumination or dramatic, enigmatic depth.
Best Value: Phottix Nuada S3 II Twin LED Light Kit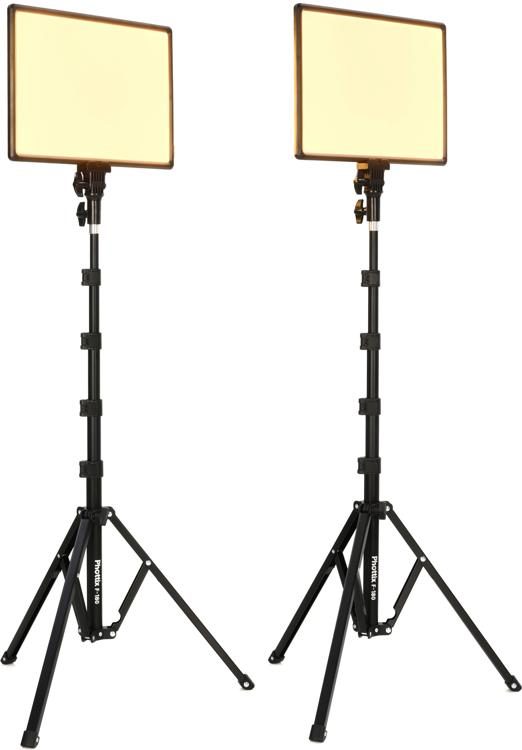 Panel lights are the main source of income for many content producers in terms of streams. They are simple to set up and use, and best of all, they make almost any subject look fantastic on camera. You receive two S3 II LED panels along with light stands, international plugs, and AC adapters in the Phottix Nuada S3 II twin LED light kit, giving you everything you need for lighting life on the road or in the studio.
These lights, which have a CRI of 96+, will be your go-to option for achieving vivid, lifelike color reproduction in all streams. The included remote control allows for remote operation, and the adjustable color temperature makes it simple to create the ideal complementary lighting.
Best Suitable for Skin Color: On-Stage VLD360 LED Ring Light Kit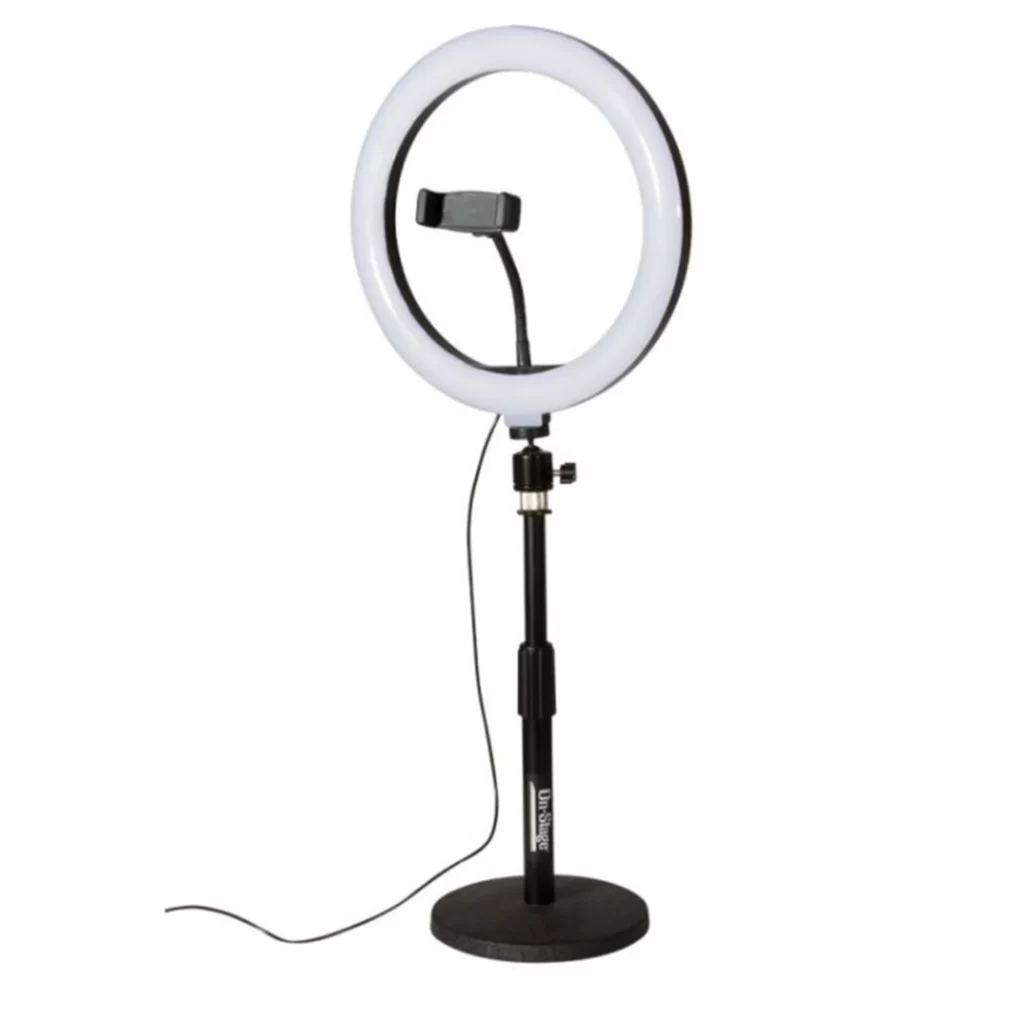 For content producers who stream primarily from their smartphones, On-Stage's VLD360 LED ring light kit can offer excellent lighting. It has a phone mount, making it easy to record videos or take selfies with the ideal face light.
Depending on your requirements, you can mount the larger stand on the floor or use the smaller stand on a desk. In order to perfectly match the lighting to their surroundings and skin tone, users can also select from three color temperature modes.
Last but not least, a Bluetooth remote lets you wirelessly control your iOS or Android devices so you can quickly start and stop a video without having to edit.
Best for Travel: Mackie mRING-6 6-inch Battery-powered Ring Light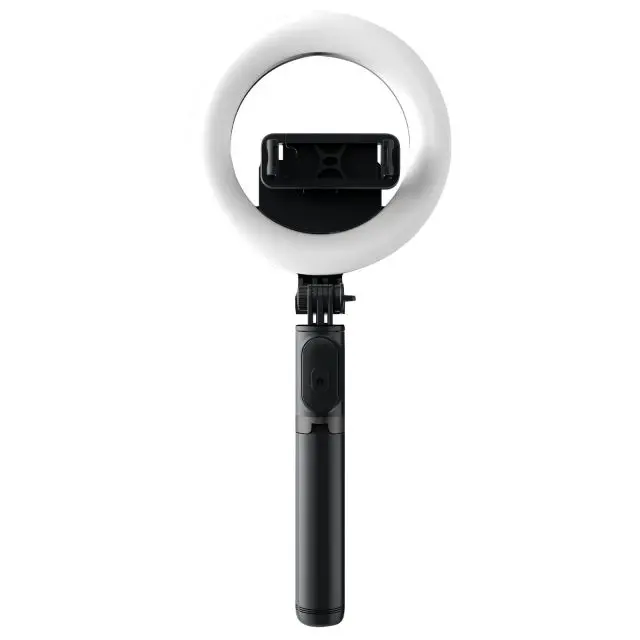 One of the simplest and least expensive ways to get excellent lighting for content creation applications is with ring lights. A small form factor makes Mackie's mRING-6 6-inch battery-operated ring light ideal for mobile streamers and small home setups.
You can use the convertible tripod as a selfie stick or leave it at your desk for use when filming alone. Use the Bluetooth remote that is provided to start and stop videos quickly, making solo filming simple and quick.
The mRING-6 is a content companion if you're new to content creation and require a light that will provide excellent illumination without getting in the way.
Best Stable: Nanlite Halo 16 Bicolor Ring Light With Smartphone Bracket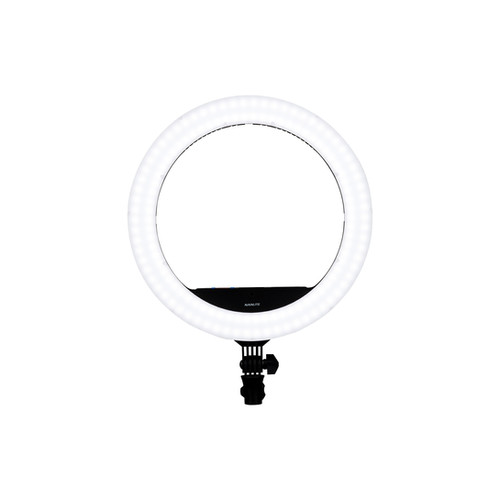 The Nanlite Halo 16 bicolor ring light with smartphone bracket has all the gorgeous streaming light you require whether you are filming with a smartphone or a video camera. It is ideal for smartphone users because it comes with a smartphone bracket; there will be no annoying wobbling or phone that falls to the ground.
Running on batteries or an AC adapter, you'll have power whether you're traveling or parked comfortably at home. With just two knobs, streamers can easily change the brightness level and color temperature from warm to cool and from low light to blatantly bright. You might never need to purchase another streaming light if the Nanlite Halo 16 is the first one you own.
Best for Outdoor: Lume Cube Broadcast Lighting Kit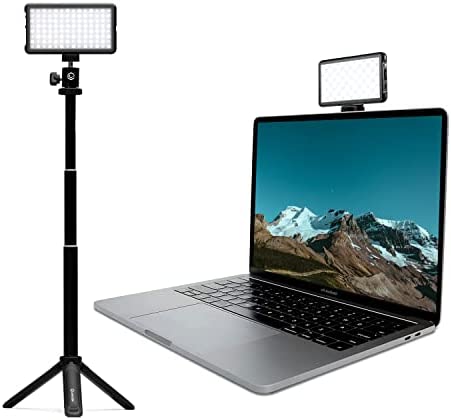 The Lume Cube Broadcast Lighting Kit is a fantastic choice for you if you intend to do in-person streaming, in which case you will be outside streaming with a camera or a phone.
It is small and lightweight (about the size of a smartphone), and the base can be changed into a selfie stick if necessary. You can attach the suction cup that is included with it to your phone or laptop as well.
However, there are much better options if you're looking for a light to use while you sit down and stream for your viewers.
Although this light has a very strong light for its size, the light and color temperature range do not match up to some of the other lights that were mentioned above.
Best Budget: Logitech Litra Glow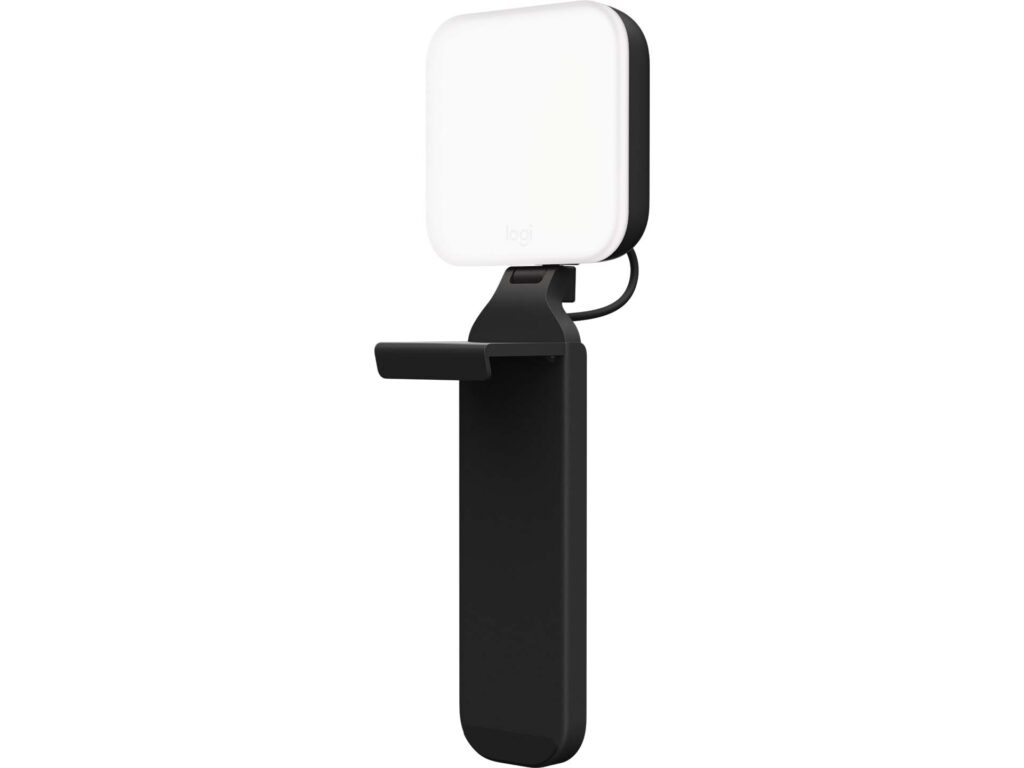 The Logitech Litra Glow is a great option if you're looking for something more reasonably priced that can still deliver excellent diffused lighting.
This diffused lighting solution is small and can be mounted on a monitor. Particularly those who want to start improving their streaming quality but have a tight budget or limited space.
It includes "True Soft" technology that gives you radiant, but easy-on-the-eye lighting that's flattering and easy to tweak. This light plugs directly into your PC, making life much simpler as there is no need for an additional wall socket, and you can easily change brightness levels and color temperatures from the light itself or from the Logitech G Hub software.
What Light Color is Best for Streaming?
Compared to tone, color is less significant. Studio lighting can either be "cool" (with a slightly blue tint) or "warm" (with a slightly yellow tint). Since it won't wash out details and colors, choosing the right lighting tone for your space can greatly improve the production value of your work.
Lighting solutions marked "daylight" are often on the cool spectrum, using very bright, flat white, or very slightly blue-tinted light. These work well in dim settings and for nighttime filming. Warmer lights are often labeled "soft white" and are better for daytime filming since they blend better with natural sunlight.
There are many RGB lighting options available on the market, such as the Govee Glide Hexa panels, if you want to give your streams a little extra visual flair. To make your backgrounds more interesting, these lights can be set to almost any color and frequently employ various lighting patterns.
How Many Lights Do I Need for Streaming?
To properly illuminate your area, you need at least one large light source. If you're just getting started, the overhead light in your room or even a table lamp can be good choice. However, if you want better production values, it's worthwhile to invest in at least one key light and use a combination of existing lamps and ambient light to get rid of harsh shadows.
More seasoned content producers might want to think about purchasing both a key light and a fill light, especially if they intend to use 4K cameras for face cams or additional filming because poor lighting will muddy details and colors.
Utilizing your monitor as a key light is another method you can use to imitate professional lighting. Pull up a blank document in Word or Google Docs to do this. Your face will be better lit for streams thanks to the strong light.
Additionally, you can use the search function to find specific color swatches and make them fill the entire screen for some inexpensive DIY RGB accent lighting.