The kitchen has increasingly become the focal point of many homes, necessitating kitchen and dining lighting that serves two purposes: illuminating routine tasks and bringing personality to the interior design of the space. In the below sections, this guide will travel you through the tips on how to pair kitchen and dining lights in detail. Read and learn.
Kitchen and dining room lighting can be combined in a variety of ways. Using the same light fixture but changing the color of the lights in both rooms is one option. A different approach is to have two different types of lighting fixtures in each room and to move them around as needed.
How to Pair Kitchen and Dining Lights?
Consider the Style of the Room
Now, the first thing you need to think about is the design of the dining room and kitchen. There are various types of lights available for various kitchen and dining styles, and you must choose the lighting fixtures based on the designs of the rooms.
For a modern and minimalist kitchen and dining area, for instance, you might think about investing in sleek ceiling lights.
You might think about getting an antique-style chandelier if your house has a traditional aesthetic. Your traditional home will gain a lot of versatility from a chandelier. You can see that your choice of light fixtures can be significantly influenced by the design of the rooms.
Consider Your Budget
After that, when choosing kitchen and dining lights, think about your budget. It's critical to choose a light that suits your needs and budget because most lights are available in a variety of price ranges.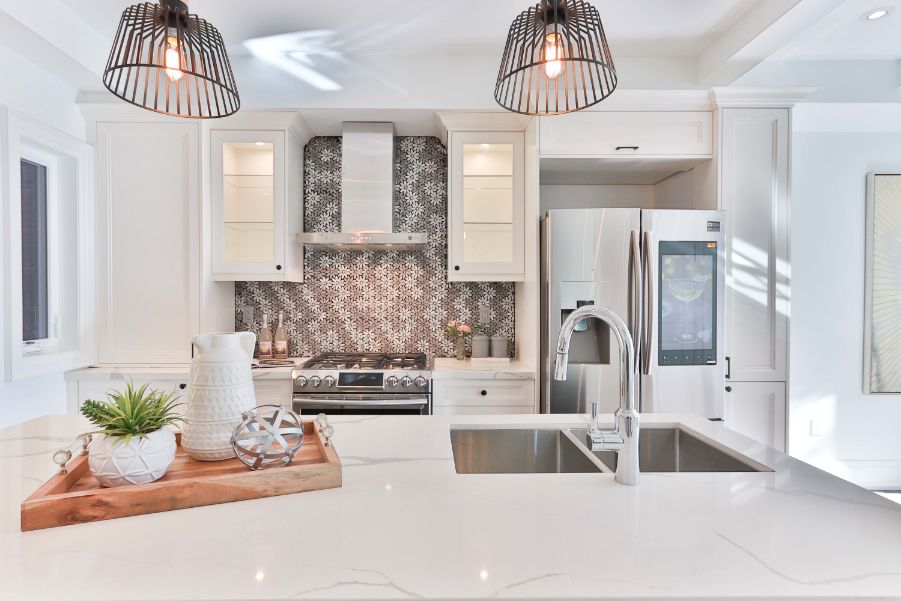 Try to Add Multiple Fixtures While Pairing the Lights
You should research the various light fixtures before making a purchase. Why purchase the same dull lights when there are numerous types of lighting fixtures to explore?
Here are some light fixtures that you can purchase for your home's dining room and kitchen.
Wall Lights: Ceiling lights and wall lights make an excellent combination. They will have the option of including more decor in the dining area and kitchen.
Close to Ceiling Lights: The low ceilings of these lights are ideal. Close-to-ceiling lights come in a variety of forms, from straightforward to ornate.
Pendant Lights: Regardless of the interior design of the room, pendant lights are a great option. Shops and websites both carry a wide variety of pendant light fixtures.
Chandelier Lights: Your kitchen and dining room will become more bright thanks to crystal chandelier lights. Chandelier lighting is a popular option for people who want to give their rooms a posh, vibrant feel. If your ceilings are high enough, you should only think about buying crystal chandelier lights. A home with a traditional aesthetic may be ideal for chandelier lights.
Focus on a Particular Area Where You Can Hang the Lights
You must pick a specific location where you can hang the lights. The location ought to allow you to combine the dining and kitchen lighting. You can choose to concentrate on two areas if you'd like. The kitchen and dining room are the first and second, respectively. However, you couldn't afford that.
Consequently, it is wise to concentrate on just one idea. The location should be between the dining room and the kitchen. You might decide to make the dining room table the focal point, for instance.
You should now arrange the lights so that you can illuminate both the dining room and the kitchen. The kitchen island can be chosen as a location for the lights, which is another option. Also ideal will be this. You must choose two different lighting fixtures if you decide to use two focal points.
Making sure that they are not entirely dissimilar is also important. If your dining room and kitchen are adjoined or form a single large room, choose a complementary design.
Make Sure That the Fixtures of the Lights Should Complement Each Other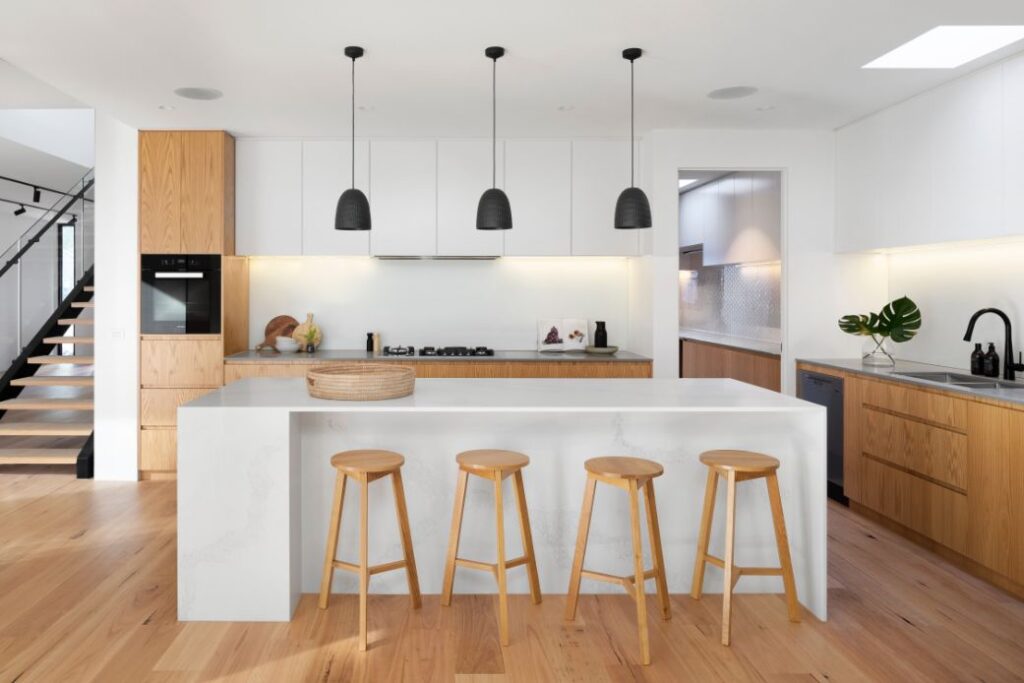 When coordinating the lighting in the dining room and kitchen, choosing the light fixtures is one of the most crucial decisions you will make. You should only select lights that contrast with one another.
Choosing fixtures that should work well together is the best thing you can do. For instance, you could install a straightforward pendant light in your kitchen, and lavish pendant light in your dining room.
The process is the same whether you opt for a crystal chandelier, near-ceiling lights, or wall lights. For the kitchen and dining room, you could pick similar lighting fixtures. But that would be extremely dull.
Therefore, when decorating your kitchen and dining room, it is always preferable to select a slightly different lighting fixture. A minimum of two lights should be chosen for combining and contrasting. Well, you could choose more than two lights. You should, however, limit your lighting choices to four.
Choose the Lights According to Their Functionality
Another crucial factor you should take into account is how well the lights work. For instance, you have decided on two pendant lights, one for the dining room and one for the kitchen.
Check to see if these two lights are sufficient for the rooms now. You can buy smart bulbs if you take the lights' functionality into account. Additionally, you might think about purchasing dimmers that you can adjust to your needs.
What Are Kitchen and Dining Lights?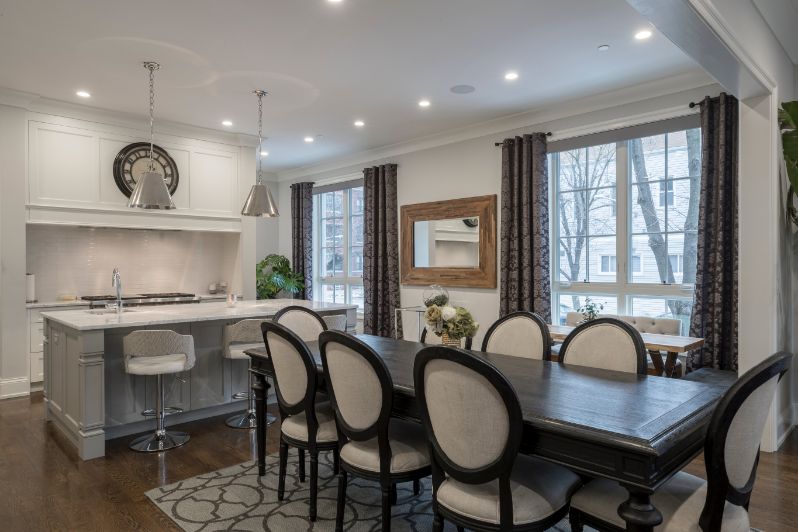 To make a room feel open and inviting, kitchen and dining lights are frequently used together. Additionally, they can be used to improve the appearance of certain rooms in your house, like the dining room or kitchen.
It's important to take your needs and preferences into account when selecting kitchen and dining lighting. For instance, you might want to go with bold and jovial lighting or something more subdued and elegant. Consider the type of light you are using for each task as well.
Many retailers offer a variety of kitchen and dining light sets. Individual lights are also available that can be used in the dining room or the kitchen. It's crucial to take your budget into account when choosing these types of lights, as well as the type of lighting you prefer.
There are a ton of online resources available if you're just beginning to think about how to pair kitchen and dining lights. Visiting a store that specializes in lighting products and asking for assistance in selecting the ideal set of lights for your house is a fantastic option.
Types of Lighting for Kitchens and Dining Rooms
There are a few different lighting options from which to choose when it comes to lighting your kitchen and dining room. Simple task lights and elegant chandeliers are both examples of this. Here are some of the most popular types of lighting for both spaces:
Task Lights
Standard light bulbs will work if you only need a few task lights to assist with various tasks in your kitchen or dining room. You can put these lights nearby where you intend to work or eat, as well as in other dim areas of the room.
Pendant Lights
Pendant lights are a great choice for hanging from the ceiling and are a great way to add a touch of elegance to your dining room or kitchen decor. Finding one that matches your style is simple because they come in a wide variety of colors and styles.
Table Lamps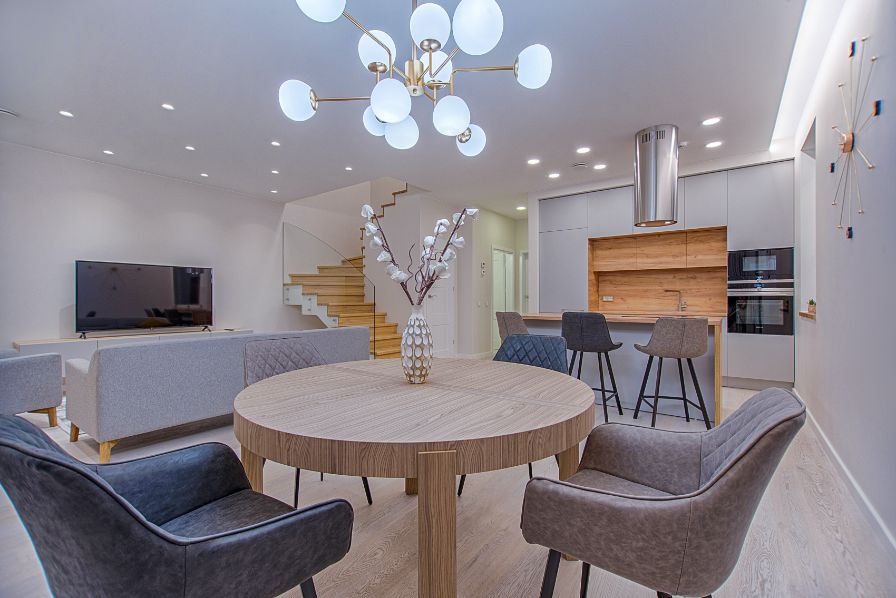 Consider using table lamps if you need more than a few task lights. Larger kitchens and dining rooms benefit greatly from the substantial amount of light that these lamps can produce. They can easily be matched to any decor because they are available in a wide variety of shapes and sizes.
Chandeliers
Chandeliers are an excellent choice if elegance is what you're after in your dining room or kitchen. Finding the ideal fixture for your space will be simple because these fixtures are available in various styles and colors. Additionally, they can be quite expensive, so if money is tight, be sure to look into alternative lighting options.
Consider your personal preferences and style when selecting the lighting type. Choosing the right lighting is crucial if you want your kitchen and dining area to feel cozy and welcoming.
FAQs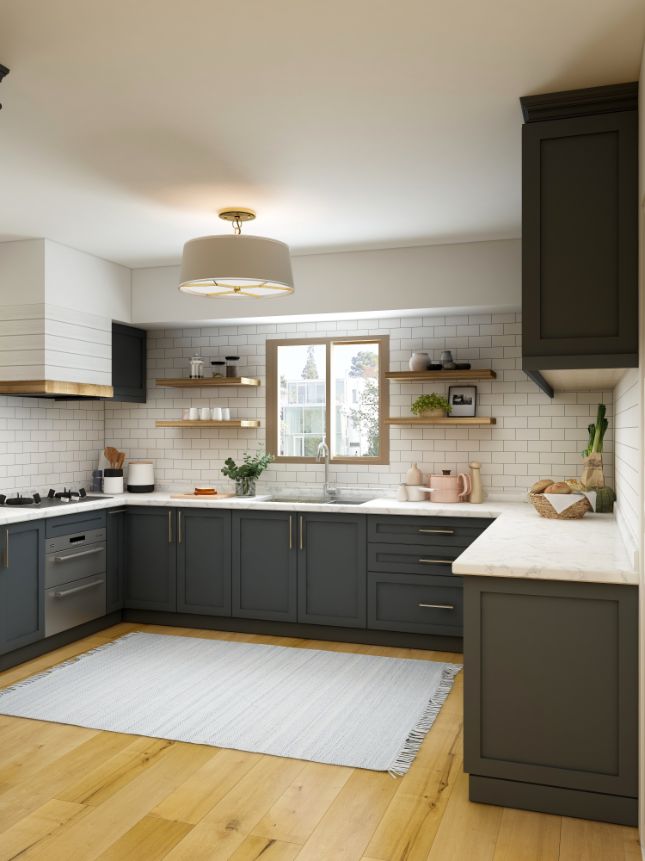 Do Lighting Fixtures Need to Match?
Lighting fixtures don't always have to match. You might think about getting the lights that should tie the entire house together. I'm trying to say that there isn't always a requirement that all of the lighting fixtures match or look alike.
But they ought to possess the same qualities. Make sure the lights you purchase for your dining room and kitchen match the furniture's color, shape, style, materials, and other specifics.
Can You Mix and Match Lighting?
It will significantly affect both rooms if you combine the lighting in your dining room and kitchen. It is best to combine at least two different lights. You can mix more lights if you want to.
But bear in mind that no more than four lights should be used in a single room. If not, it will appear overly shiny. It is not at all necessary to mix the metal finishes of the curtains, faucets, hardware, and lighting.
Can You Mix Lighting Styles?
The idea of combining different lighting types is excellent. Every area of your room will be illuminated by combining different lighting types. If you use various lighting fixtures in the dining area and the kitchen, you can give your entire house a variety of distinctive styles, tones, and textures. The colors are brighter than ever in every corner of your space.
Do all the light fixtures have to match?
Choose similar styles but not the same. Lighting fixtures don't need to be exact copies. Keep in mind what you want a light to perform, and what its function is. You don't want a large floor lamp in a small room or a large pendant light over a dining table, they might obscure the view.
Conclusion
When the dining room and kitchen island lights are in the same room, how do you pair them? One of the most crucial factors to take into account when coordinating your kitchen and dining area is the lighting in each area.
Lighting fixtures can significantly enhance the mood and ambiance of your home in addition to adding a touch of glitz to your dining room or kitchen area.